Paper 2019
4/6/2019

I am exhibiting the "Spinal Cutouts II" installation in Paper 2019.

PAPER 2019 features pieces by artists working in paper broadly considered. The aim of the exhibition is to highlight the vitality, diversity, sense of experimentation and skillful execution and the many ways in which contemporary artists approach this material.
Curated by Jennifer Farrell, Associate Curator Drawings and Prints, The Metropolitan Museum of Art, NYC
Exhibiting Artists:
Angela A'Court, J.L. Abraham, Dustin Adams, Tommy Anastasio, Theo. A. Artz, Chellis Baird, Sandra Baker, Anita Gangi Balkun, Justin Barfield, Lisa Berger, Miriam Bisceglia, Mariella Bisson, Emily Blundell, Sonia Bombart, Larissa Borteh, McCormick Brubaker, Nina Buxenbaum, Jennifer Cadoff, Helen Cantrell, Ann Chernow, Marcia Cooper, Aurélien Couput, Ivy Dachman, Marina Daneva, Elysa DeMartini, James Dormer, Katharine Draper, Alanna Fagan, Arlene Farenci, Ecka Blaire Faulds, Donna Forma, Sally Frank, Catherine Freudenberg, Leslie Fry, Hanneke Goedkoop, Vincent Hawley, Fran Henry-Meehan, Kate Holcomb Hale, Lauren Horelick, Renée Hughes, Leandre Jackson, Mary Janacek, Christina Kang, Judith Orseck Katz, Elisa Keogh, Barbara King, Lara Knutson, Karleen Kubat, Carole P. Kunstadt, Nancy Lasar, Liz Leg- gett, Wayne Madsen, Victoria Manning, Ellen Mason, Mary McFerran, Kiyoshi Otsuka, Maryanne Pollock, Gina Randazzo, Barbara Ringer, Gerald Saladyga, Susan Siegel, Marisa Silverstein, Taro Takizawa, Keith Thomson, Job Tibay, Lynne Tobin, Cedric van Eenoo, Evan Venegas, Gregg Welz
Silvermine Arts Center l 1037 Silvermine Road New Canaan, CT 06840 l silvermineart.org
Gallery Hours: Monday-Thursday: 12pm-5pm · Friday: By Appointment · Saturday: 12pm-5pm · Sunday: 1pm-5pm


---
Womantide
3/7/2019
I am showing 3 decorative large fabric cut panels in the Womantide exhibiton.

Women's art work continues to be undervalued, overlooked and under-represented simply because the work is created by a woman. In fact, even if a female artist's work is cast into the limelight as a "rediscovery" such as Bonheur, Gentileschi, Scipio Moorhead or Alma Thomas, it soon is forgotten once again. Are female artists "getting their turn" as the New York Times proclaimed in 2016? In this exhibit we are celebrating female artists by dedicating our gallery not to women's work, but powerful work created by women who refuse to be overlooked.
Participating Artists:
Isabella Bannerman, Diane Brawarsky, Donna Faranda, Connie Freid, Debbie Gioello, Diane Greene, Mara Gross, Ysabella Hincapié-Gara, Zeus Hope, Barbara King, Teresa Lamb, Milai Liang, Lisa Miller, Fani Miller-Beard, Damali L. Murray, Sheila Perelman, Gina Randazzo, Virginia Soyka, Susan Steeg, Patricia Stuart, Alacia Stubbs, Claudia Thuleweit, Leslie Weissman, Karen Wyks-LIndsay
Riverfront Art Gallery | Yonkers Public Library | 1 Larkin Ctr Yonkers, NY 10701
Gallery hours: 9am-8pm Monday -Thursday, 9am-5pm Friday & Saturday, 12pm-5pm Sunday ypl.org/artgallery
---
Listen: Artists Respond to Politics
2/22/2019
I am showing the cut paper sculpture, #BASTA! in the Listen#BAS exhibition.
Francheska Alcantara, Seyi Adebanjo, Lizzy Alejandro, Pamela Cortez, JP-Anne Judy Giera, Barbara King, Jody MacDonald, Wyeth Moss, Gina Randazzo, Ruth Rodriguez, Christine
Sloan Stoddard , Rosemary Taylor, Sima Schloss
Gender profiling begins pre-birth. Testing can determine gender in utero and the inculcation of the gender divide begins, from the unveiling parties that have arisen with gendered cakes assigned colors and symbols to highly specific offerings in clothing, toys and accessories for children. From the boy/girl lineup present in many schools to the numbers of women entering STEM careers, gender is ubiquitous,
LISTEN: Artists Respond to Politics,
explores the diversity of responses among 13 cis and trans women and gender non-conforming artists to our current political times and the #MeToo movement. Political upheaval forces society to name the wrong, to define oneself, to advocate for the rights of ourselves and others, and to respond to oppression of all marginalized groups. The artists explore social, political and gender constructs and how they play a part in sexual harassment, assault and the emergence of the #MeToo movement. Is there a direct correlation to how one is depicted and how they are treated? How are sexualized depictions of women in the media contributing to sexual assault? How are trans women and gender non-conforming persons represented in the media? How can the tide be shifted? In these troubling times voices need to be heard. We want you to listen and respond. Visitors will be asked to share their reactions, ideas and plans for confronting these issues.
Francheska Alcantara's
work explores Caribbean culture and the diaspora. Alcantara examines core aspects of the #MeToo movement and the public and private aspects of coming forward about sexual assault and harassment.
Seyi Adebanjo
is a gender-non-conforming trans
artist whose film focuses on the impact queer/trans/gender non-conforming persons are having in the Bronx and living proudly, with joy and boldness.
Lizzy Alejandro's
work addresses menstrual equality and taxation of sanitary products as luxury items, encasing sanitary products in gold and jewels bringing to light the lack of equity in access to women's health needs.
Pamela Cortez's
digitally
manipulated photographs depicts
women as both powerful and delicate, possessing the ability to carry and give life. Based on the artist's experience as a transgender femme-identified individual,
JP-Anne Judy Giera's
mixed media installation elucidates the complexities of public restroom use
www.BronxArtSpace.com Gallery Hours art@bronxartspace.com W-F 12-6:30, Sat 12-5pm
305 E 140th Street Bronx NY 10454
for
transgender people and transforms it into a sacred space, a holder of "holy water".
Barbara King
creates paper installations evocative of femininity and decoration. These cut paper patterns are presented in undulating rhythmic formations.
Jody MacDonald
explores identity, hierarchies, and stereotypes through poetry and humor in
her
sculptural figures.
Wyeth Moss
focuses on sexual identity, abuse, mental illness, and healing through ancestral remedies in detailed figurative drawings.
Gina Randazzo
documents protests and rallies through photography capturing the spirit of protesters through intense and colorful photographs.
Ruth Rodriguez's
work questions the quality and validity of ornament, her figurative work is embedded in rich patterning, inspired by Afro-Caribbean and American Pop culture.
Christine Sloan Stoddard's
work explores gender expectations through her vivid piece of a bloody vagina and poem.
Rosemary Taylor's
mixed media collages confront representations of the female body in media and race and gender in voting patterns.
Sima Schloss's
work contains a raw emotionality using layers of vellum creating depth of experience and a luminous quality of a person turned inside out.
Deborah Yasinsky
is an artist, curator and the Curator of Education at Lehman College Art Gallery. Deborah has exhibited at Dominican University, Local Project Art Space, 14 Street Y Gallery, Trestle Online Gallery, Greenpoint Gallery, Brooklyn Waterfront Artists Coalition, Riverfront Art Gallery, Urban Studio Unbound, Blue Door Gallery, Pubic Appliance, YoHo Artists, Purchase College PC4, and YAW. Currently she is an MFA in painting candidate at LC, CUNY, she holds an M.S., Ed in Museum Education from Bank Street College of Education, a BA in Fine Arts from Stern College, YU, and an AAS in Textile/Surface Design from FIT.
Free Workshops + Events
RSVP at www.withfriends.co/bronxartspace
Mi Casa Writers Workshop Thursday, February 28, 7-8pm
One Book I One Bronx Freshwater by Akwaeke Emezi organized by Literary Freedom Project
Tuesdays, March 5 - April 2, 6-8pm
Panel Discussion moderated by Kiara Ventura Friday, March 8, 6-9pm
Mi Casa Open Mic Wednesday, March 13, 7-8pm
Curatorial Tour
Thursday, March 14, 6:30-7:30pm
Gather.Chat.Grow. Teen Dialogue Thursday, March 21, 6-9pm
Artist Panel Discussion moderated by Deborah Yasinsky Thursday, March 28, 6-9pm
Family Program | Collages + Portrait Workshop with Ruth Rodriguez
Saturday, March 30, 1-3pm
BronxArtSpace (BAS) is a non-profit gallery that promotes the innovative ideas of underrepresented and emerging artists and curators. BAS is dedicated to exhibiting the highest quality artwork from the Bronx and beyond in order to foster dialogue around today's pressing issues and advance local arts education and opportunities.
BAS is a sponsored project of Fractured Atlas, a non-profit arts service organization, and is generously supported by private donors and public funds from the New York City Department of Cultural Affairs in Partnership with City Councilmember Diana Ayala and The New York State Council on the Arts. BAS is a member of the Urban Arts Cooperative.
www.BronxArtSpace.com Gallery Hours art@bronxartspace.com W-F 12-6:30, Sat 12-5pm
---
---
RiverArts® STUDIO TOUR 18
4/19/2018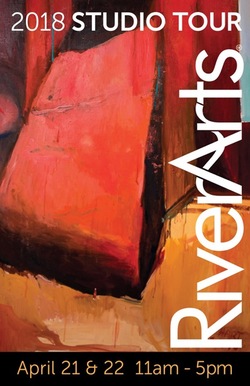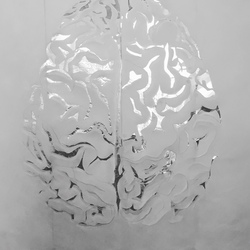 I will be opening my studio for the 25th annual RiverArts Studio Tour. The tour is a multi-village adventure featuring over 100 local artists. Get to know us by visiting our studios, collecting our work and meeting other art lovers along the way. In addition to the three preview exhibitions that anchor this year's tour, the Dobbs Ferry ArtWalk showcases works by Studio Tour artists in store windows downtown.

My studio is located at: 93 Kent Avenue, Hastings-on-Hudson. Visit: www.studiotour.riverarts.org for directions or call: 914.329.7996
---
Katonah Museum Art Association at the Northern Westchester Hospital
3/22/2018
You are cordially invited to view an exhibition of work by the members of
The Katonah Museum Artists Association
at Northern Westchester Hospital
400 East Main Street
Mount Kisco, New York

Please join us for a reception and gallery tour
The Conference Center of Northern Westchester Hospital
Saturday, March 24, 2018 from 3:00pm – 5:00pm
Art exhibit includes works by:
Alan Jacobson
Barbara Borck-Hart
Barbara King
Cecilia Soprano
Elysa Belessakos
Gregory Weiss
Joan Lengel
Katherine P. Goodman
Kathryn Ruby
Lynn Cukaj
Michelle Grosjean Brewster
Mitchell Visoky
Nadia Forero

The show runs from March 24 - September 25, 2108

above photo: Installation of 9 Ribbon Mixed Media Paintings, 11" x 11", acrylic gel, acrylic paint, glitter, pencil
---
Ribbon Meditations Exhibiton
9/22/2016
"Ribbon Meditations" is a site-specific installation designed for the Narthex Gallery in St. Peter's Church in New York City. The work's genesis was the "Support our Troops" ribbon-shaped car magnets that became ubiquitous during the U.S. invasion of Iraq in 2003. As the symbol was adopted for other causes and became cultural shorthand, I began tracing and experimenting with various designs using the ribbon shape to create mixed media paintings. I decided not to add color to the ribbons, leaving the interpretation open. I then explored working with large rolls of printmaking paper, cutting the looping shapes of the ribbons into the paper creating lacy screens, wall hangings and sculptures. At the end, I gathered the cut out pieces and sewed them into delicate patterned, sculptural strips that respond to movement in the air. The materials and patterns evoke the decorative art movement and reflect a feminine sensibility. The work employs shifting light and shadow and positive and negative space. The installation combines the forms that I experimented with using the symbolic ribbon shape and places them in the sanctuary's lobby gallery, keeping in mind the church's mission as a place of hospitality and welcome, a moral space.